News:
European Regional Seminar on Juche Idea Held in Rome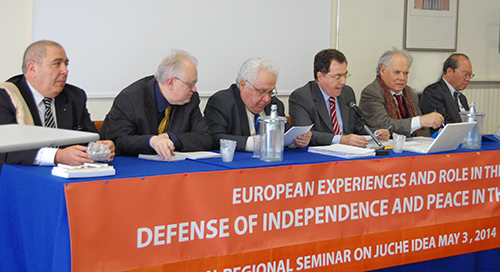 The European Regional Society for the Study of the Juche Idea (ERSSJI) held a regional seminar on the Juche idea in Rome on May 3, 2014 and members of Juche idea study groups from European countries joined there.
On behalf of the organizer Prof. Matteo Carbonelli, secretary general of the ERSSJI, made a speech of welcome, and in relation to the subject of the seminar "European Role in the Defense of Independence and Peace in the World" mentioned the value of studying the Juche idea in depth in accordance with the realities and demands of the region.
Referring to the regional history of struggle against domination and subordination, Prof. Edmond Jouve, president of the Society, emphasized the need for a new independent Europe and the importance of learning from the Juche idea and the example of the DPRK.
There were congratulatory speeches by guests of honor, Dr. Ogami Ken-ichi, secretary general of the IIJI, Dr. Pak Kye Myon, vice director general of the Korean Association of Social Scientists (KASS).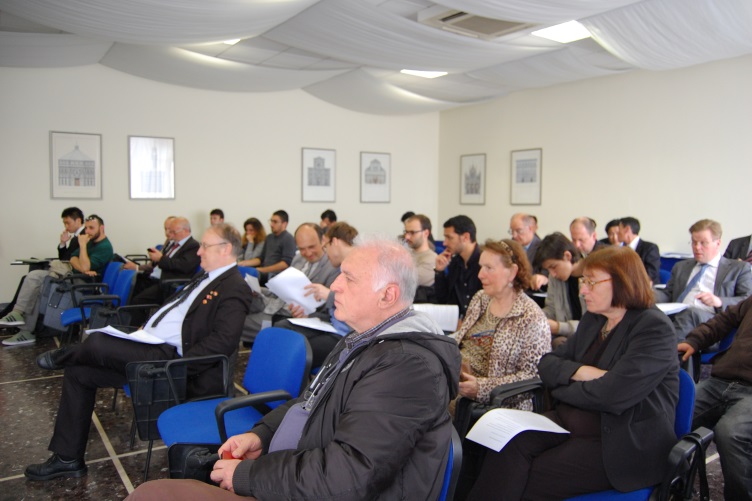 Prof. Aldo Bernardini from Italy stressed the importance of paying attention to the DPRK advancing under Kimilsung-Kimjongilism, while calling for the independence and solidarity of the world. He also referred to the necessity for Europe to unite under the banner of the Juche idea and establish a new front against globalization.
In their speeches, representatives from ten European countries mentioned the realities of their countries and the issues arisen in establishing their independence.