Condolences:
We Shall Never Forget Dr. Vishwanath,
Director General of IIJI Board,
Who Lived to Very End along Path of Juche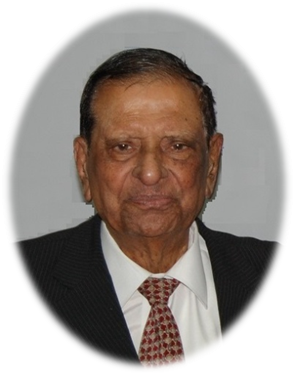 It is regretful that Dr. Vishwanath, director general of the IIJI Board, who had led the study and dissemination of the Juche idea at the vanguard, while exerting great influence on Juche idea researchers throughout the world, passed away on February 11, 2014.
His untimely demise has given a great shock and deep sorrow to those Juche idea researchers and the progressive people in the world.
Director General Vishwanath was born in India on September 15, 1926.
He continued to tread only the path of Juche for some half a century from the time when he came across with the Juche idea in the 1960s.
Since being elected director general of the IIJI Board in April 2000, Dr. Vishwanath had discharged his responsibilities as such, and fulfilled them to the end, while not only having been active in India but also in the world.
He visited the DPRK in February, April and July in 2013. Since the beginning of this year, even on his sickbed, he talked his intention of visiting the DPRK around the coming February 16.
His memory will remain in the hearts of the world people for all time, and they will live their lives with his wishes in mind.
We cordially pray for the repose of Dr. Vishwanath's soul.
* * *
After hearing the sad news of the demise of Director General Vishwanath, many condolence messages from Juche idea researchers in the world were sent to us. (Click)
In Japan on the opening of the inaugural meeting of the Japanese National Liaison Council for the Study of Kimilsung-Kimjongilism (JNLCSKK) held on February 15, this year all the participants offered a silence prayer for his demise.
Brief History of Dr. Vishwanath
Director General of the IIJI Board;
Secretary General of the International Kim Il Sung Prize Council;
Secretary General of the International Kim Jong Il Prize Council,
Birth and Death:

Born on September 15, 1926,
Passed away on February 11, 2014

Brief History of His Activities:

December 1974

visited the DPRK for the first time;

March 1981

being elected director of the IIJI Board;

April 2000

being elected director general of the IIJI Board;

April 2002

being awarded International Kim Il Sung Prize;

March 2008

organized a meeting to commemorate the 30th founding anniversary of the IIJI in New Delhi;

April 2012

made a keynote report to the World Congress on the Juche Idea in Pyongyang