Sharing Aspiration after Global Independence and Peace
―National Seminar on Juche Idea in Osaka
To Commemorate Birth Anniversary of Kim Jong Il―
A "National Seminar on Juche Idea to Commemorate the Birth Anniversary of Kim Jong Il" was held in Osaka on February 12, 2023. Dr. Alexander Vorontsov, head of Korea Studies, the Institute of Oriental Studies, the Russian Academy of Sciences, participated in the seminar online from Moscow.
Each Feelings Towards Global Independence and Peace Integrated
The national seminar was hosted by the Japanese Liaison Council for the Study of Kimilsung-Kimjongilism with the support of the IIJI. It was attended by 110 people, including Dr. Ogami Ken-ichi, secretary general of the IIJI, Prof. Emeritus Ie Masaji at Kobe City University of Foreign Studies, who is also director, the Board of Directors of the Asian Regional Institute of the Juche Idea and the people in broad walks of life like scholars, working people and foreign residents in Japan from Hokkaido to Okinawa.
Dr. Aleksandr Vorontsov also participated online from Moscow.
Introduced in the seminar were congratulatory messages from the Korean Association of Social Scientists, Japanese Juche idea researchers and Japan-DPRK friendship activists.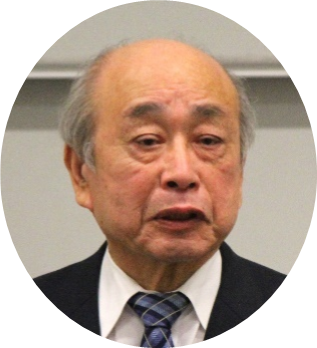 Prof. Ie Masaji made an address on behalf of the sponsorship.
After expressing his thanks to all the participants all over Japan, he said as follows:
"Under the circumstances that the use of forces is taking place, the Ukraine President is asking the NATO to send weapons and fighter jets to Ukraine. This situation makes us think that it is urgent to make our effort to make the world independent and the international community democratic. In this regard, it comes very important for us all to conduct our respective activities in our respective locals."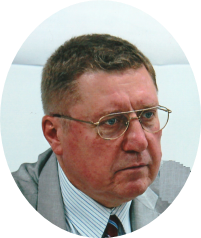 The first lecture was given by Dr. Alexander Vorontsov. After introducing the current situation in Russia, those who hope to have a correct understanding of the Juche idea and the DPRK is on the increase in number in Russia, he continued:
"I would like to express the main meaning, the core, the essence of the Juche idea very briefly that is, first of all, sovereignty and independence. Today the struggle for independence of the states and people is accelerated to the maximum. The United West strained to present the conflict in Ukraine because of as I told the so-called "unprovoked aggression of Russia". However, in fact, it was a result of the unstoppable expansion of the NATO, which yesterday encircled Russia and today is already rather move into East Asia."
While describing the contents of the U.S. global strategy, Dr. Vorontsov clearly stated the ideological background of Russia's consistent emphasis on independence and self-reliance, now more than ever before. He concluded his speech with the following words:
"So, Russia is now struggling for the future world, and in this future world, we must listen to everyone, can see every opinion, every nation, society and culture and every system of the world, every idea and every religious concept, without imposing single proof on anyone, and on this foundation, the stand of our responsibility, we will be able to build the symphony of human civilization."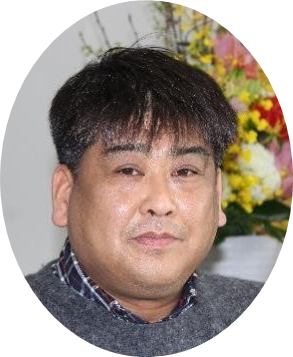 Next, Professor Yuji Fukuhara of the Graduate School of Shimane Prefectural University gave a lecture titled "Understanding DPRK and Peace in Japan".
Prof, Fukuhara stated that the anti-Japanese sentiment of the Korean people is against Japanese imperialism and not against Japan or the Japanese people, that Japanese imperialism is a historical entity that has robbed the country, economically deprived it, erased their culture, and damaged their self-respect, and that unless one stands in the shoes of the Korean people, even the word "anti-Japanese" cannot be understood.
While many Japanese people's "interest in Korea" is being drawn from the superficial situation and political situation, it is clear from various statistics that there are people who have a strong desire to understand the situation on the Korean Peninsula correctly and who are willing to make an effort to understand. And there are such people that even if they do not yet have a correct understanding of the situation, they are trying to work with the Korean people. So, he emphasized the importance of cooperation and exchange with the people like that.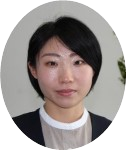 Central

Next, Associate Prof. So Su Nae of the Department of Political Science and Economics at Korea University in Japan, gave a lecture entitled "Kim Jong Il's Achievements and Contemporary DPRK."

Introducing a recent snowfall in her neighboring area, she said that it reminded of General Secretary Kim Jong Il who was born in Mt. Paektu where snow was falling and there was a lot of snow at the farewell ceremony, that there are many words for "snow" in songs about Kim Jong Il, which indicates that Kim Jong Il had a difficult road to walk, and that Kim Jong Il had a hard time in his life. She said with deep emotion that Kim Jong Il's journey to protect socialism must have been a tough one.

She also introduced in detail the contents of the Sixth Plenum of the Eighth WPK Central Committee held from December 26 to 31, 2022, and said that the Korean people are now united around General Secretary Kim Jong Un and are making strong progress despite the extremely difficult situation.

She also noted that Kim Jong Il's "arduous march," while looking to the future, poured his heart and soul into the development of science and technology to build a strong and prosperous socialist country, and thoroughly pursued independence in the economy and national defense, which is why the DPRK has become a strong nation as it is today. She concluded her speech with the following words put forward by Kim Jong Il, "Let Us Live Today for Tomorrow."
Japanese, Mongolian and Korean Music, Songs and Dances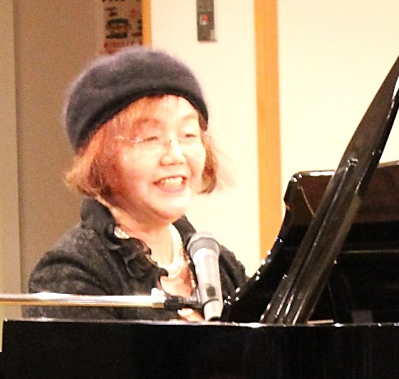 After the seminar, art performances were held, featuring Ikebe Yukie, chairperson of the Japan-DPRK Association for Music and Arts Exchanges, Demebel Sondoy and Bardantselen Naramborol from Mongolia, and Park Jeong Im, Ri Chong Hwa and Chon Hye Sook from the Kyoto Branch of the Korean Resident Literature and Arts League in Japan.
Ikebe Yukie performed piano and songs, and performed "It's Spring in February" with piano and narration.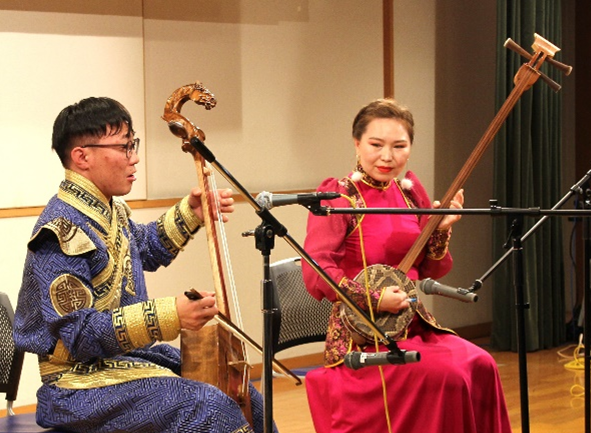 Demebel Sondoy and Bardantselen Naranboror performed Mongolian music, including "Morintuburugun" (horse running) with a Mongolian traditional instrument called morin khuur, and reproduced the neighing of a horse by morin khuur, to the surprise of the audience.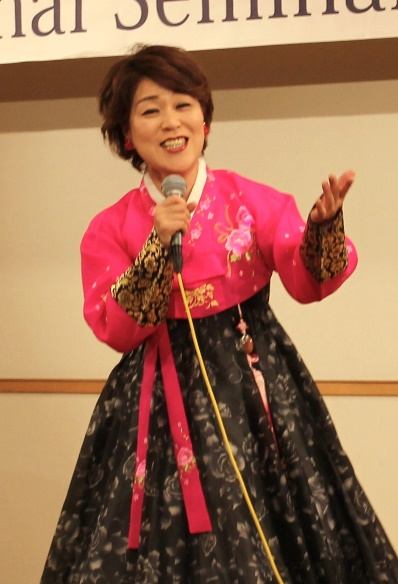 Finally, Korean songs and dances were performed.
Park Jeong Im sang "Kagopa" (adoration) and other songs. She recalled her memories of the performance held in 2002 to celebrate the 60th birth anniversary of Kim Jong Il, and his words he said at that time: "Korean resident artists in Japan have something that Korean artists in the homeland do not have. They have a very sincere desire for their homeland, a desire to make it known, and this desire is engraved in their songs and dances," and she continued to say that General Secretary Kim Jong Il was and is like our father and teacher.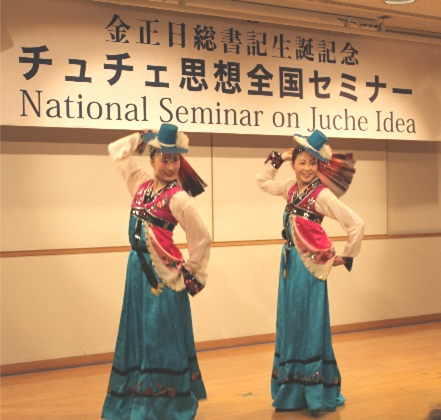 The seminar and art performances ended with thunderous applause, as the participants renewed their commitment to a new era.