Prof. Edmond Jouve Publishes Book Entitled
"The DPRK: 'And for You, Who I Am' "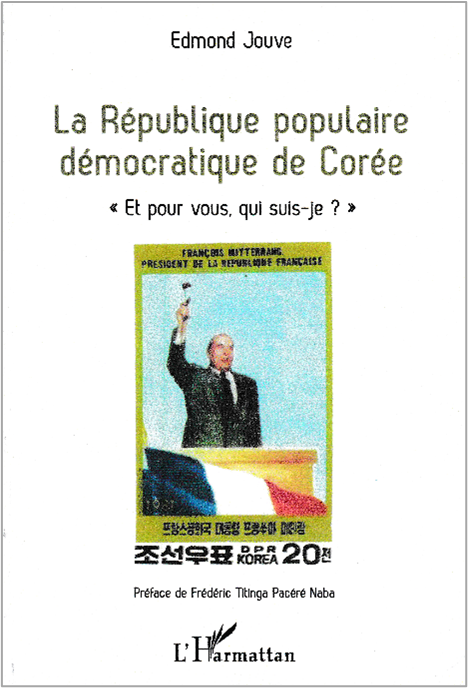 Prof. Edmond Jouve, director general of the Board of Directors of the European Regional Society for the Study of the Juche Idea is also professor emeritus at University of Paris Descartes as well as a human rights activist.
He is a recipient of the Order of the Legion of Honor, the most prestigious award in France, and is known as a heavyweight.
He has authored some 30 books, mainly on international relations.
Now, he has published a book entitled "The DPRK: 'And for You, Who I Am' " from L'harmattan.
In this book Prof. Edmond Jouve gives a thoughtful introduction to the DPRK, where he visited 17 times in 35 years.
He wrote in its preface: "This is a book for another look, beyond the viewpoint of stereotypes, on the DPRK, which is known in France under the name of 'North Korea.' "
"Of the many trips I have made around the world (the equivalent of ten trips from the Earth to the Moon), the ones I have made to the DPRK are among the most surprising. I am not sure that they have been fully understood by all my friends. I think the time has come to lift some of the veil on my relationship with this country."
【Contents】
Travelogues (in 1984 and 1989);
The DPRK, the Last Bastion of Socialism;
DPRK's Political and Constitutional Development;
The Juche Philosophy;
The DPRK in Pictures
Gathering on 27th Anniversary of Demise of
President
Kim Il Sung

Held in Romania

In July 2021, a gathering was held in Romania to commemorate the 27th anniversary of the demise of President Kim Il Sung.

Joining there were Mr. Vasile Orleanu, director of the Board of Directors of the European Regional Society for the Study of the Juche Idea, who is also chairman of the Supreme Council of the Romanian Socialist Party and president of the Romanian Association for the Study of the Juche Idea; as well as other Juche idea researchers and people from friendship groups with the DPRK.

Mr. Vasile Orleanu said as follows:

"Although President Kim Il Sung passed away, he won the heartfelt respect of all the people throughout the ages and centuries for the great achievements he had made in carrying out the global cause of independence.

"Thanks to the wise leadership of President Kim Il Sung, the DPRK has firmly established the foundation of an independent national economy and self-defensive national defense industry, and thus has been able to fully display its majesty as a powerful country while vigorously promoting economic and defense construction.

"The achievements of President Kim Il Sung will be remembered forever in the hearts of all the people."